This series explores stories of future stars of football – individual players, teams, coaches, and their exciting and passionate journey of football, seen through the lens of the Forca Goa Foundation at the Little Gaurs League.
Zephyr Fernandes
6-year-old Zephyr Fernandes of the GMS United team was one of the top players we saw in the Little Gaurs League U6 North. His enthusiasm for the game was a treat to watch for all those who came to the games. Zephyr was awarded the Most Promising Player trophy and he was thrilled to receive the award. His parents are also proud of him and happy for his achievement.
At home, Zephyr has role models in his father and brother Ulysse both of whom encourage him to play. Following them, he started playing when he was just 3 years old. His enthusiasm and zeal for the game are quite contagious and we hope to see him back on the pitch next season!
Zacarius Fernandes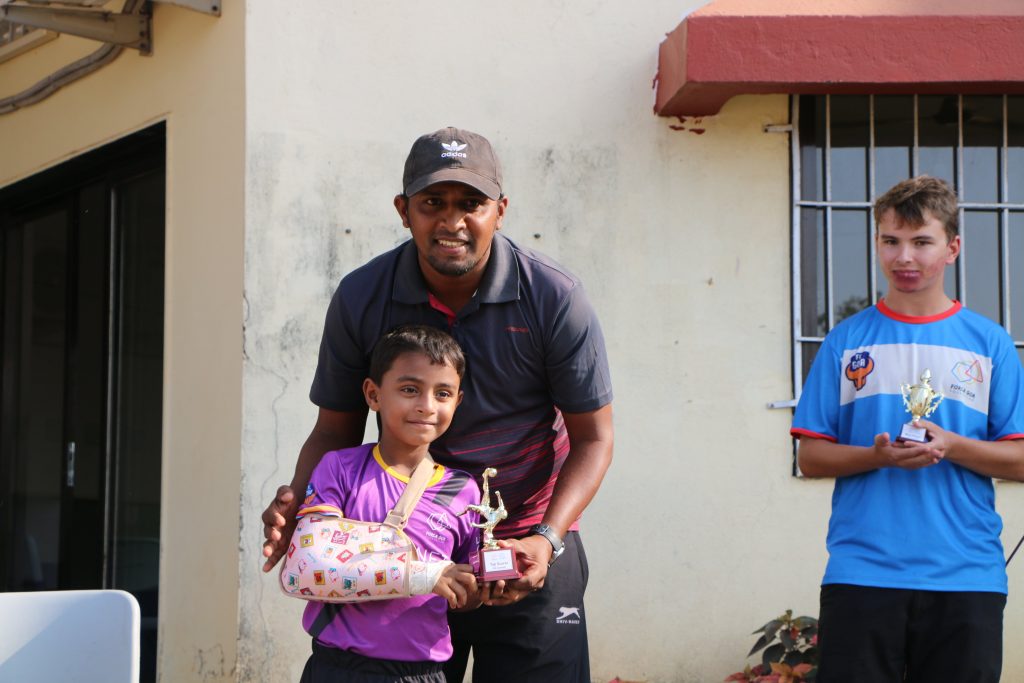 Zacarius Fernandes from the U6 Regina Mundi team was the top scorer in the Little Gaurs League, Vasco. He scored 14 goals out of the 19 scored by the team and was thrilled to have won the Top Scorer trophy.
Zacarius started playing when he was 4 years old and loves playing all day long. He liked playing as the striker on his team and also attended the nutrition workshops we held for children. His parents say that they have noticed some improvement in his eating habits after participating in the Little Gaurs League. They hope that he keeps improving like this and plays for India in the future.
Jovan Gomes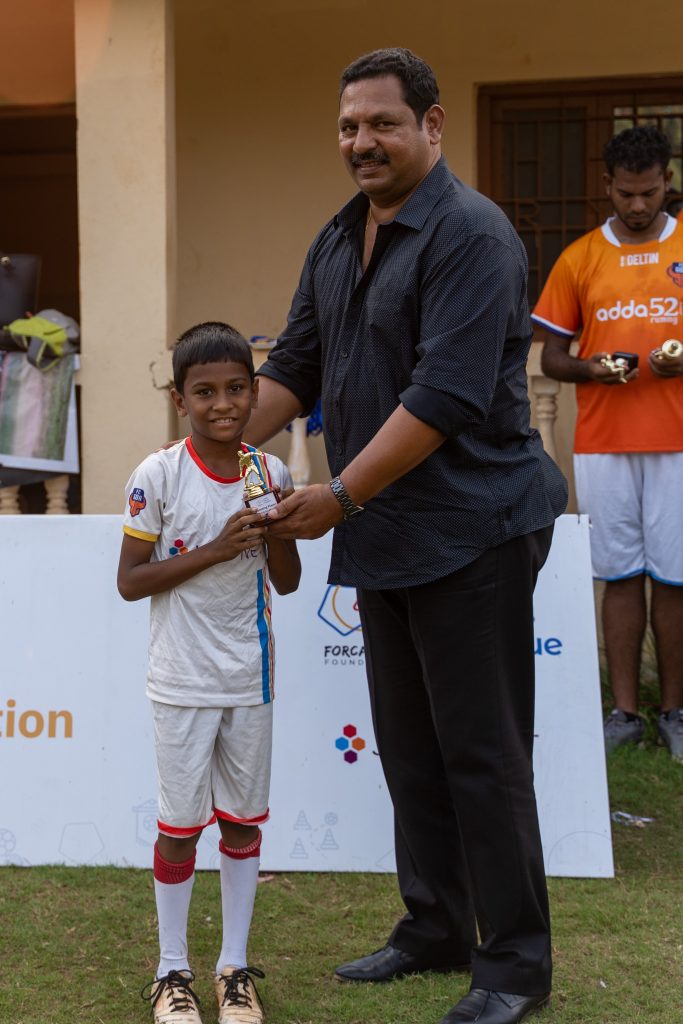 Jovan Gomes was awarded the 'Most Promising player' in the Little Gaurs League, South. A part of the U8 GFDC Navelim team, he gave some spectacular performances during the league, scoring 8 goals for his team. Jovan has been training under coach Micky Rebello for the past 2 years and has shown improvement since he started playing football. He has become more disciplined and constantly focuses on bettering his game.
His parents are proud and so happy with his performance on the pitch. They believe that at his age, children should have numerous opportunities to play and compete as it's not just good for their health, but helps them learn how to get along with their teammates as well! With a constant debate about preference given to education over the sport, we're overjoyed to see Jovan's parents understand the value that sport can bring to a child's development.
Here are some more stories about our future stars of football