This series explores stories of future stars of football – individual players, teams, coaches, and their exciting and passionate journey of football, seen through the lens of the Forca Goa Foundation at the Little Gaurs League. 
Goa Football Development Council (GFDC)
The Goa Football Development Council (GFDC) was established in 2012. One of their focus areas is to train children at the grassroots level. In the 19/20 season of the Little Gaurs League, GDFC's Navelim centre registered 3 teams – one each in the categories U8, U10, and U12. While the U8 and U10 teams finished second in their respective leagues, the girls' team topped the table. The children trained under Coach Micky Rebello, Coach Mabel Mascarenhas, and Coach Michel Castanha.
GFDC had put up teams in the 18/19 season as well and was especially happy to know that an exclusive league for U12 girls was organized the following year. Calling it an important experience, they lauded the Foundation for providing girls with such an opportunity. We were so thrilled to see such talented girls playing in the league, and we've made ourselves a promise to continue our campaign #GirlsScoreGoals and make football an equal playing field!
Jazmine Fernandes
Jazmine Fernandes started playing football when she was 10 years old. Her younger sister Abigail also enjoys playing the game. Jazmine spends almost an hour and a half daily practicing. A part of the Princess Pea – St. Thomas team, Jazmine showed talent and consistency during the league. This earned her the award for the Most Promising Player in the North U12 category.
Jazmine's favourite matches are the ones that go to penalty shootouts. She likes the excitement they bring to the game. Her parents are proud of their daughter's accomplishments in the league. They see the improvement the competition has brought out in this young champion. Even Jazmine feels that her shooting accuracy has improved by playing regularly. We want to see her back on the field next season, helping her team win more matches!
Maximo Manrique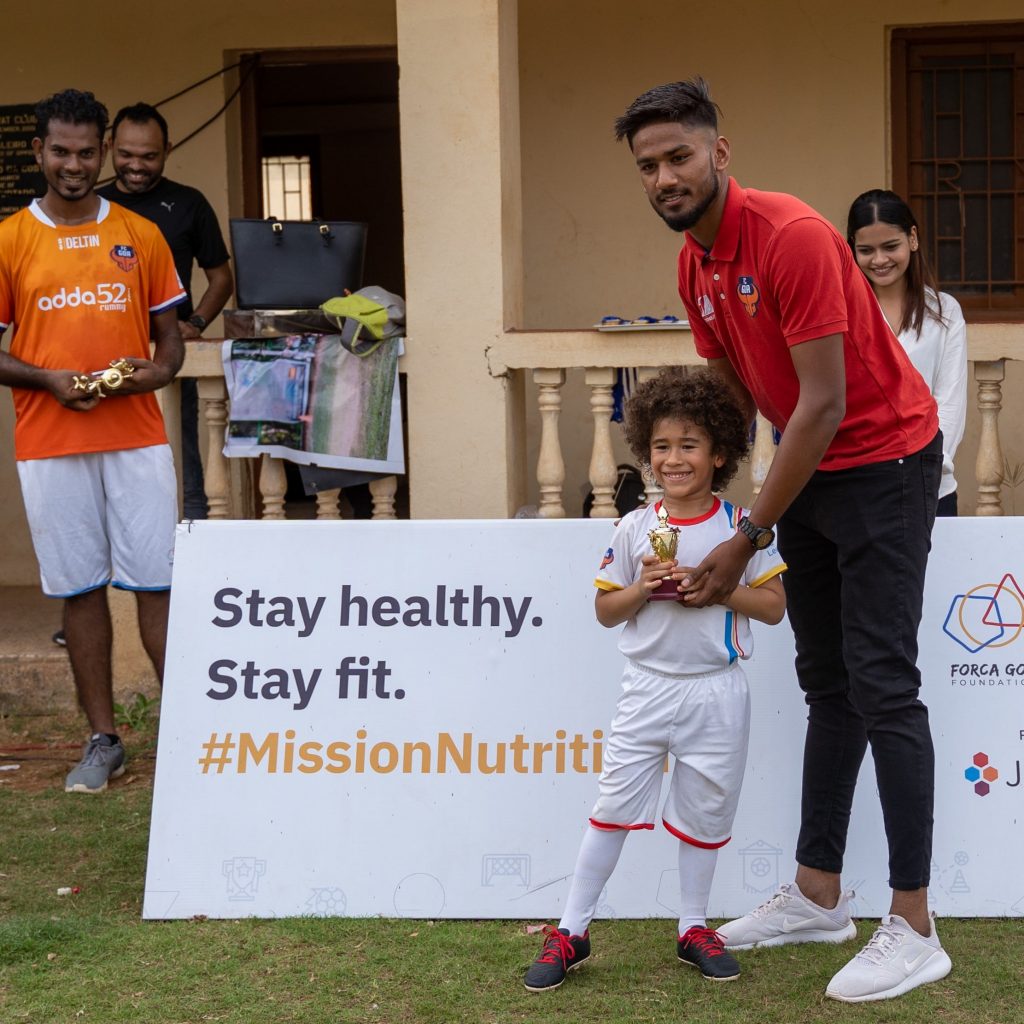 Maximo Manrique received the Best Player Award in the U6 South category for his impactful performance in the league. He led his team to the top spot. His father was a player for his state in Colombia. With his roots belonging to the home country of some top footballers like James Rodriguez and Radamel Falcao, Maximo has a natural inclination towards football. His parents are happy to see him play and compete and encourage him to improve his skills.
Maximo started playing when he was 4 years old and he practices for a couple of hours daily. He pushes himself to improve further and enjoys being a part of the team. His parents would like him to take part in club football in the future and we are sure he'll have the flair of a top Colombian footballer!