This series explores stories of future stars of football – individual players, teams, coaches, and their exciting and passionate journey of football, seen through the lens of the Forca Goa Foundation at the Little Gaurs League.
Ulysse Fernandes
Ulysse Fernandes started playing when he was 3 years old. His mother tells us that he, his father and his cousin all love football. He could spend the whole day playing if he got the chance. What Ulysse loves the most about football is participating and winning. He was thrilled at having received an individual award in the league.
Ulysse's performance at the Little Gaurs League was phenomenal. He scored 21 goals for his team GMS United, making him win the top scorer award. This helped his team stay in the hunt for the top spot throughout the U10 league in the North zone.
While talking to us, his mom tells us that everyone at home is extremely proud of Ulysse playing so well. She will surely see if she can enroll him in a football school in the future if that's where his passion lies. We hope this amazing player keeps his love for the game alive and wish to see him achieve much more in the years to come.
Naomi Viegas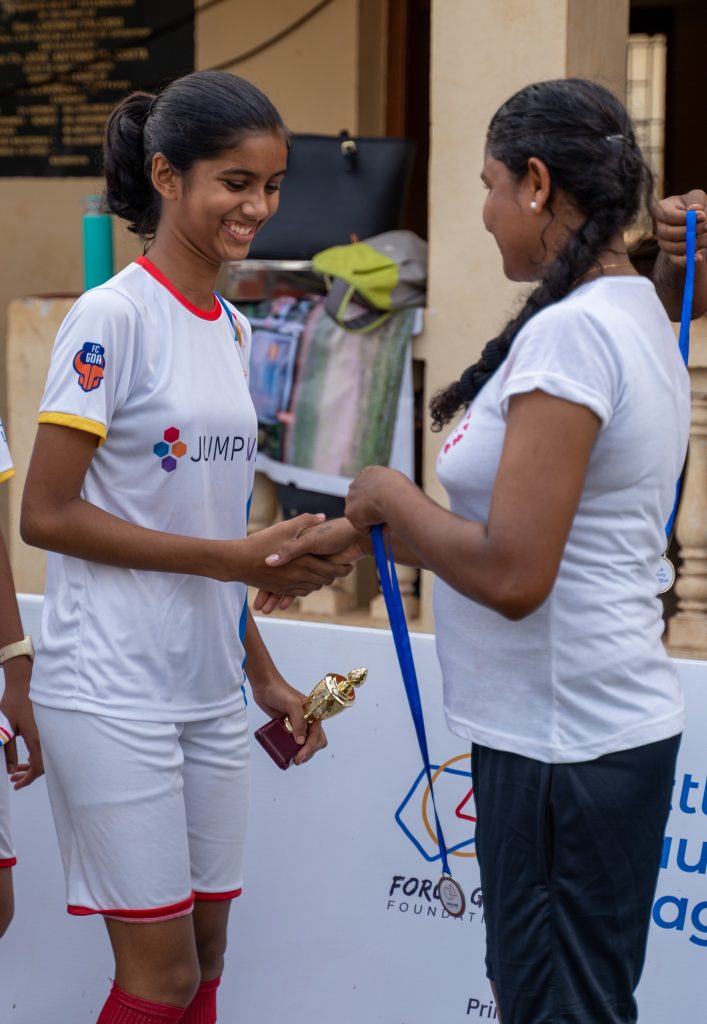 Naomi Viegas played for the Manovikas team in the South Zone of the Little Gaurs League. She was awarded the Most Promising Player of the tournament for her excellent performance. She showed great skills on the pitch and scored some amazing goals for her team.
Naomi started football at the age of 10. Her inspiration is her uncle Mingule Rodrigues who plays for the Salcete and Sesa team. She loves attacking and defending in equal measure and takes time out every day to practice her football drills.
Her parents feel that since she has started playing regularly her focus has improved. She has also started involving herself in the development of her game and her team. They are happy to see girls being encouraged to play at the grassroots level. Seeing her deliver good performances in the Little Gaurs League, they want her to keep improving and perform at the club and state level.
We are sure Naomi will keep the love for football alive. She is bound to inspire many other future stars like herself to start playing and achieve their dreams!
Sairaj Patil
Sairaj Patil was the captain of the U8 Regina Mundi team that participated in the Little Gaurs League in Vasco. The team gave some amazing performances! Sairaj scored 8 goals in the league, 4 of them in a single match! He received the Best Player award for his stellar performance, making his parents very proud!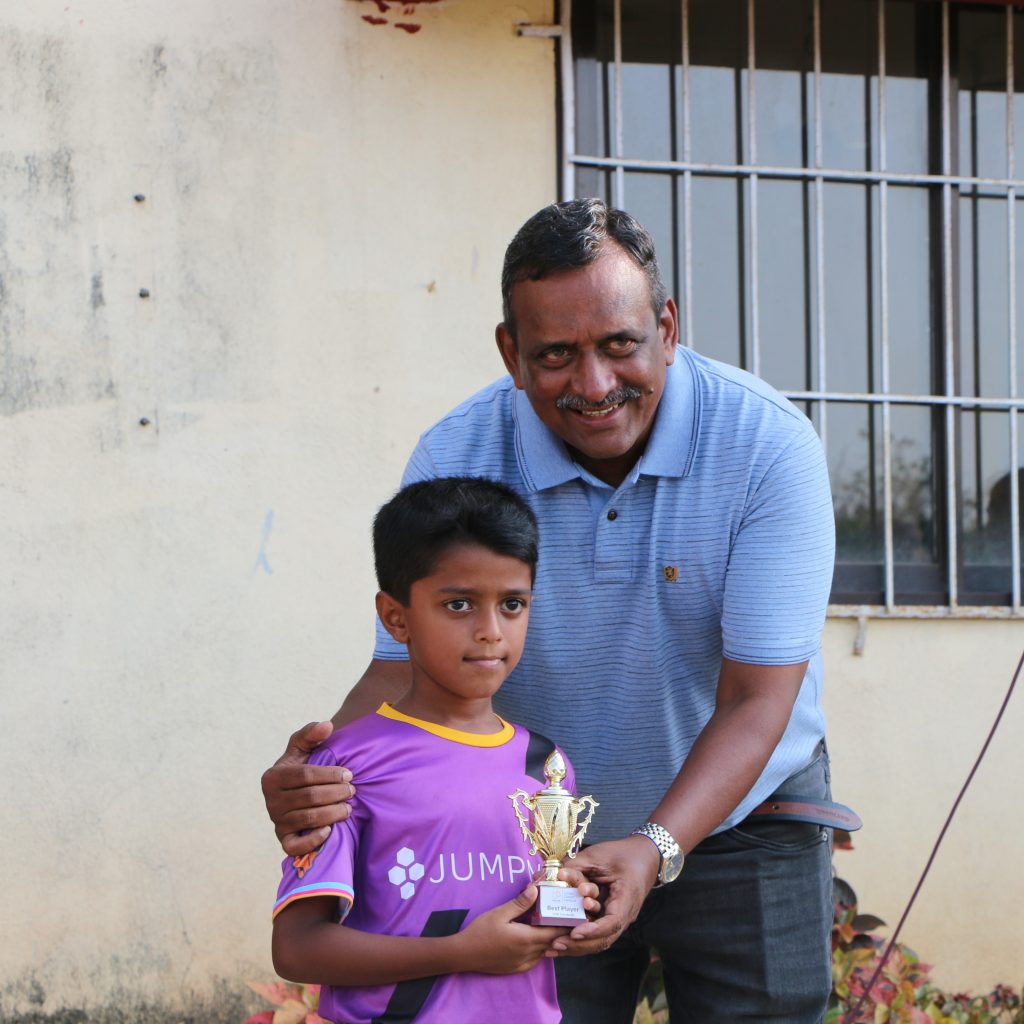 While his mother was an athlete in her school days, his brother Manas currently plays for the FC Goa U16 team. His parents hope that Sairaj too will continue playing and follow in his brother's footsteps. They saw the league as a platform for him to gain more experience by competing against various teams across Goa.
Sairaj developed an interest in playing football at a young age. His parents enrolled him in a football academy when he was four and a half years old. When asked what he likes about football, he says he loves to dribble past defenders and score goals the most. Sairaj sessions at the Regina Mundi School's Academy for 2 hours thrice every week. He also spends most of his time practicing at home or playing with friends.
We hope his football journey gets him more accolades and that the Patil brothers continue to make us proud.
Here are some more stories about our future stars of football.