Ganeshpuri is an area in North Goa which has a history of football but currently faces socio-economic and infrastructure issues. We are working on reviving the community and it's love for the game through our programme. We envision bringing about this change by
giving children access to organised football activities
getting the youth involved in community coaching 
making the ground a 'safe space' for children
For this, we have organised a football training program which takes in kids between the ages of 10 and 12. The programme has 60 kids from 5th and 6th grade who train in 2 batches – 30 children play on Monday mornings and 30 on Wednesday mornings. Each batch has approximately 20 boys and 10 girls.
Our grassroots coaches Rupesh, Som, Inacio, Nayan and Josline take the sessions in teams of 2 or 3. They divide the ground into 3 pitches – 2 for matches and 1 for drills. The kids are divided into smaller batches and they rotate between the 3 pitches. Furthermore, our coaches have also taken workshops on nutrition to promote healthy eating amongst children.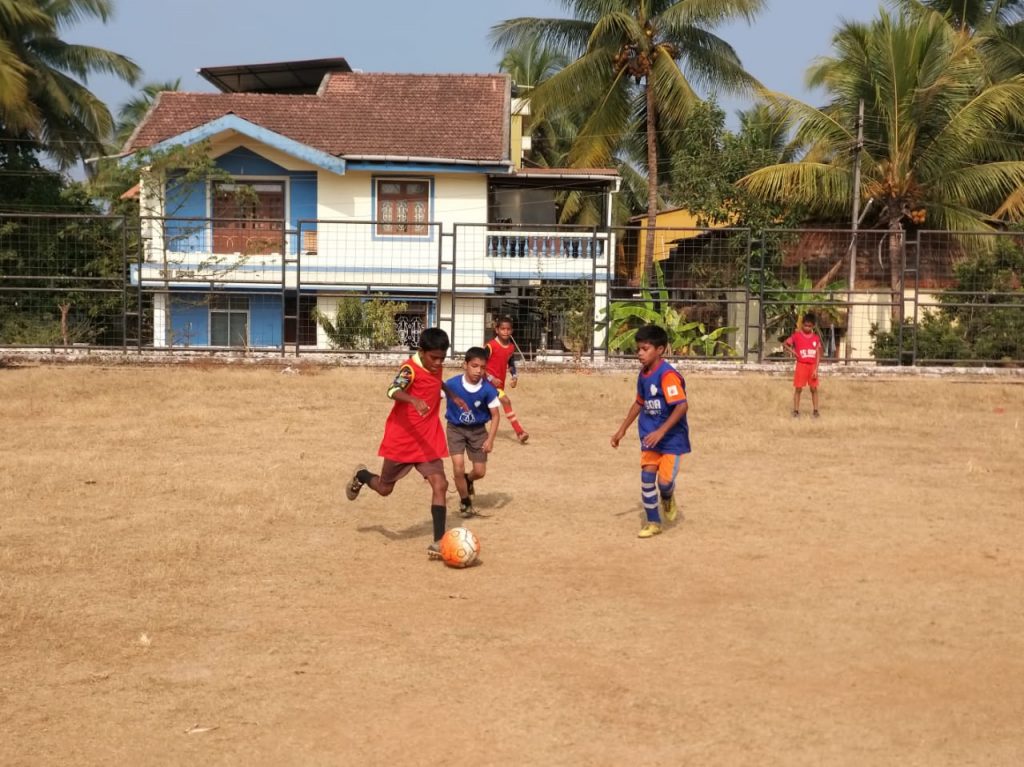 The Ganeshpuri ground is adjacent to the Ganeshpuri school which all of the kids attend. The PE teachers and Principal of the school understand the value addition which sports provide to the children and are always encouraging them to train. We even have few of the PE teachers from the school interested in taking up community coaching to create excitement amongst children towards the beautiful game.
Our next steps will focus on organising more competitions and tournaments for the kids. Organised competitions at the grassroots level are scarce and we would like to provide the children with the experience of participating in professionally-run leagues. Our long term focus is to help the community gain access to football-related jobs and help talented children to enroll in Academies /Centres of Excellence so that they can develop their skills further.