Premier Skills is a partnership between Premier League and British Council that aims to develop grassroots coaches and referees in order to utilise the power of football and inspire young people to make better decisions and improve their lives. Since 2007, Premier Skills has been preparing coaches with all skills to start developing football projects within their neighbourhoods. For this, they have the Premier Skills Coach Education programme.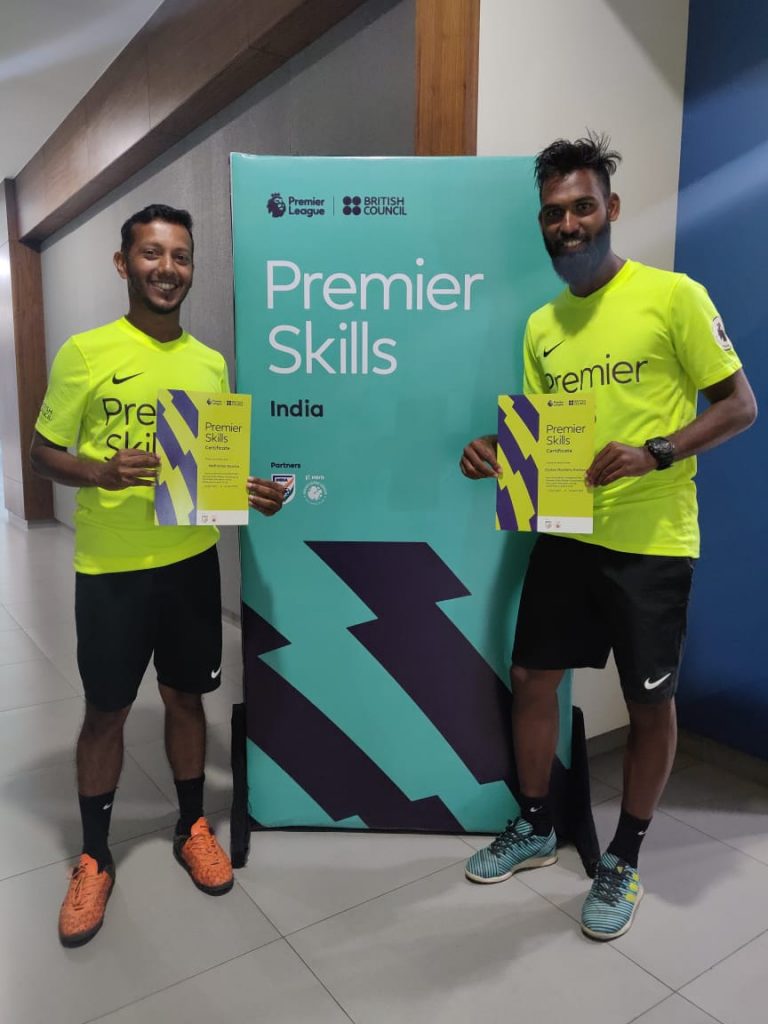 The first phase of this program allows coaches to develop skills and knowledge to start training young kids in their community. Coaches who move on to the second phase learn about the role of a coach educator. They are also given an inclusive understanding of how to train young people from different walks of life, from young girls with vulnerable backgrounds to young people with any form of disability. In the third phase, coaches are further groomed into becoming coach educators. They become licensed to take community coaching workshops and create community coaches.
Out of all our grassroots coaches, 11 have completed Phase 1 training, 4 have completed Phase 2 training and 2 have successfully become coach educators. Coach Nathaniel D'Costa and Coach Clinton Pacheco attended the week-long course run in association with the Indian Super League in Reliance Corporate Park, Navi Mumbai. They are now amongst the 43 coaches in India who have completed Phase 3. Both the coaches attended sessions by Premier Skills Coach Educators Jez Weeks and Graham Robinson which aimed to provide coaches from across India with the knowledge and skills to run their own training courses within their communities.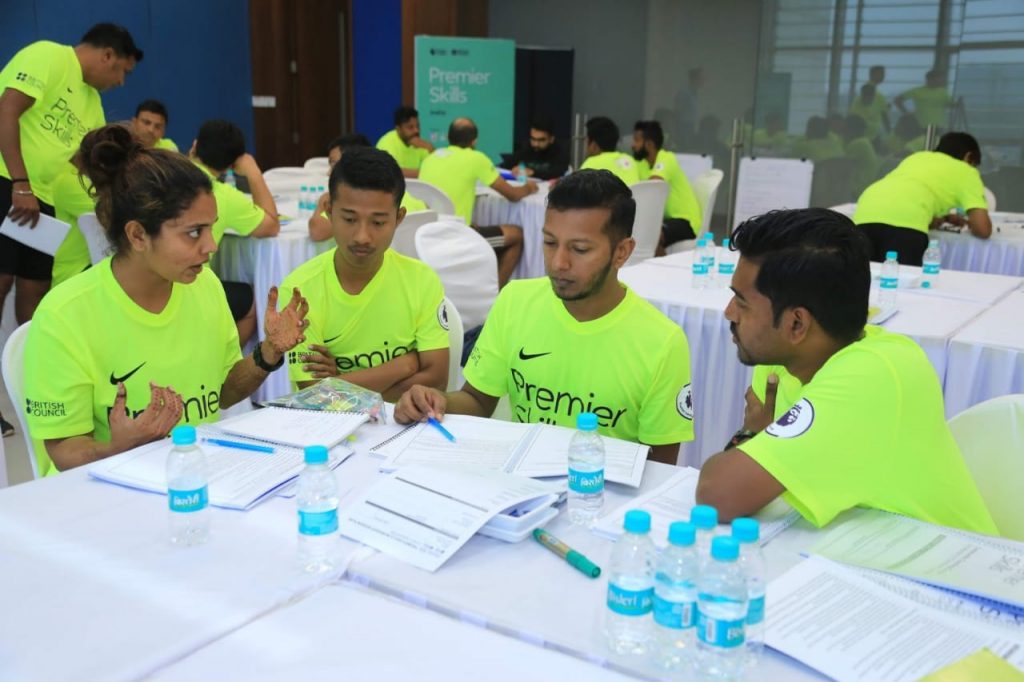 Our Coach Educators have since then taken a community coaching session for the FC Goa Women's team. The Foundation has also conducted a British Council funded and supported workshop in Shillong for 20 coaches from 3 local clubs and a local grassroots academy. The workshop was conducted by Nathaniel along with another Premier Skills Coach Educator, Avinash Kharel.
The learnings from the programme have further helped the Foundation's regular sessions. It has provided both coaches with a better perspective on how they can improve the Foundation's regular programmes to increase their effectiveness.
Coach development and empowerment is a big part of the Foundation's work. This year, we have developed 20 community coaches through our community coaching programme till now. The next year we plan to develop 40-50 coaches through these programmes.