50% of girls who participate in some kind of sports experience higher than average levels of self-esteem as well as are less likely to face depression. Playing sports is one of the biggest learning experiences that children should not miss out on and Indians have started understanding this. In the past year, we have come across many stories of girls breaking stereotypes and playing football. Their development shows how we as a country are improving when it comes to girls getting equal opportunities in football.
In Delhi, 'My Angels Academy' is working with children living in the slums. They provide children with proper guidance and theoretical, moral and practical knowledge with the help of football. Through their holistic program, they have made giant strides towards their goals. The girls' team is also making its mark by defeating teams from other schools.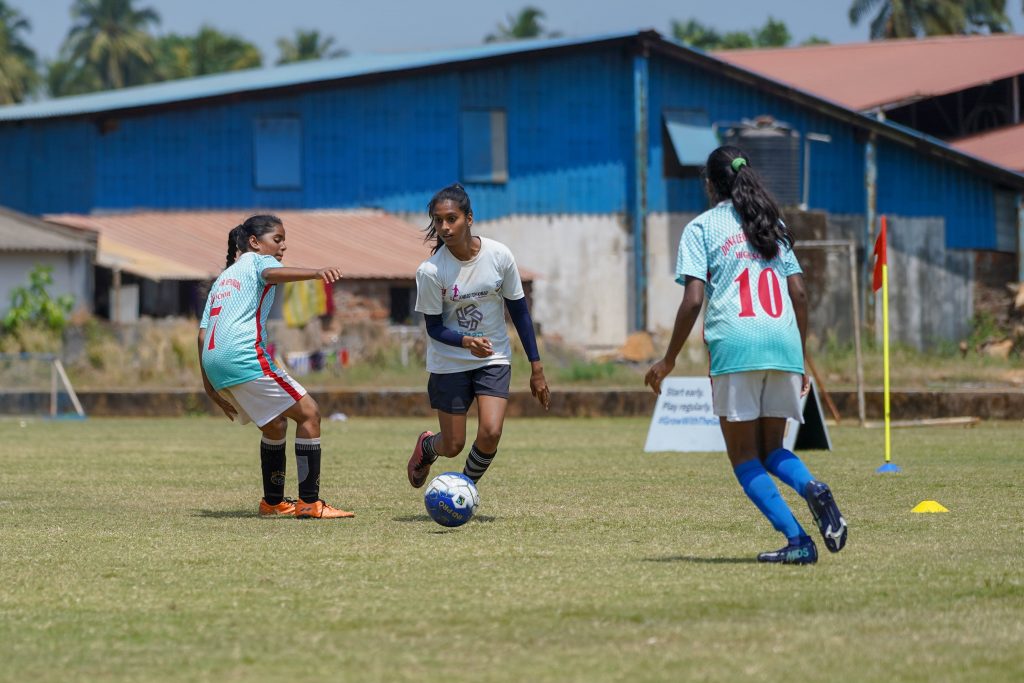 What is also heartwarming to see is when communities step forward to help the overall development of girls by leveraging sports. The Alakhpura village has become a hub of promising female football players. Most of them have represented their state or the nation. This footballing revolution started in 2008, under the guidance of Goverdan Das – a former sports teacher. The efforts are not just limited to the team. Even the villagers contribute to the team to make sure that the girls have access to the resources required. Their belief in the girls has played a pivotal role in helping Aalkhpura FC gain national recognition.
Yet another example of girls developing leadership skills, understanding the importance of teamwork and goal setting can be seen in the girls from Rani Laxmibai sports club. They've learned how to face adverse situations and come out triumphant while pursuing your passion. The sports club was started by a local government school teacher who saw the potential of the girls hailing from the village – Siwan. But when they played, the girls faced harassment from young boys and criticism from the villagers. After fighting stereotypes and standing up for themselves, there are now over 100 girls who play football regularly.
While some are fighting stereotypes to play for their nation, others are using football to abolish social issues such as child marriage. The Mahila Jan Adhikar Samiti in Ajmer is combating this very issue through the beautiful game. Their program helps instill in girls a sense of self-confidence and make them aware of their rights. Their success is noteworthy, to say the least! The program has over 400 girls now. 4 of them also tried out for the U-17 FIFA World Cup.
These are just some of the examples that make India proud. We hope they pave the way to make sports an equal playing field. Here in Goa, the Foundation is constantly working to increase the number of girls involved in the sport – whether they are players, coaches or referees. Our aim is to help them grow into confident individuals who can develop valuable skills like leadership and teamwork.
You can read more about our initiatives here. To read more about Indian football and the growth of grassroots football do read our Call to Action paper: Growing With The Game.