A year full of varied experiences and learnings – that's what the 2019-20 session was for us at the Forca Goa Foundation. From New York to South Korea to the United Kingdom, we shared our beliefs with and learnt from many organizations and football passionate individuals. We even spread out our wings across Goa with the Little Gaurs League, the biggest children's league in Goa and one of the Top 10 Golden Baby Leagues in the country.
Beginning with a Bang!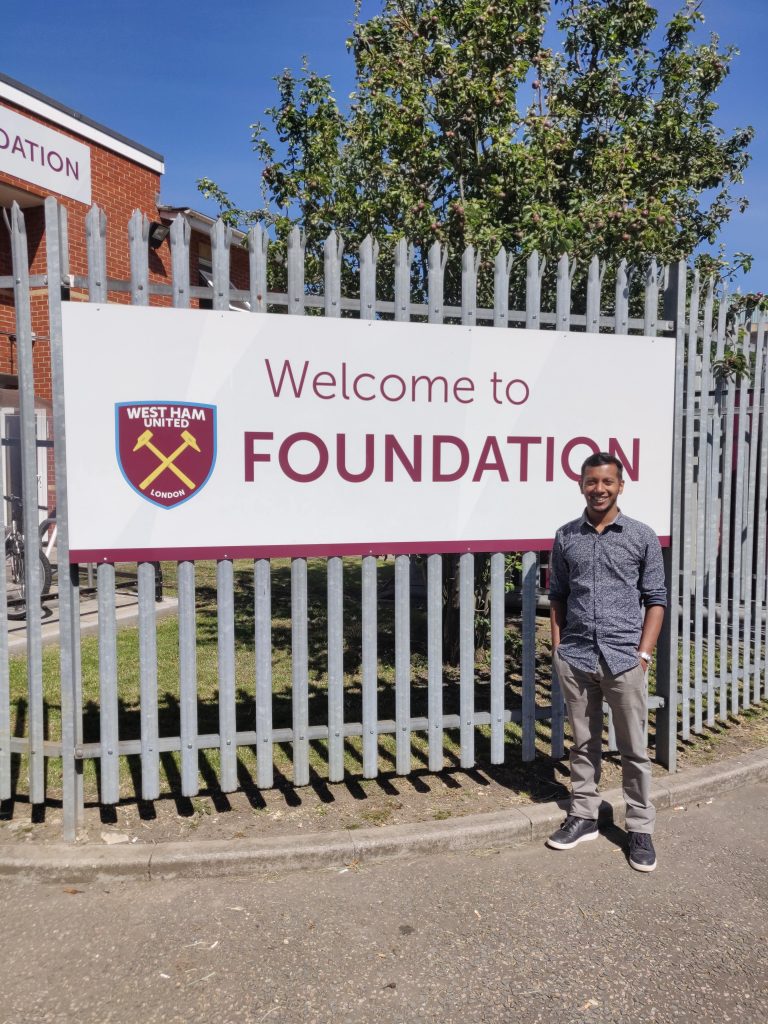 We started the season with an opportunity to visit England and learn about the Premier Skills Primary Stars Project. Our Senior Manager Nathaniel D'costa visited the Premier League Headquarters. There he engaged and interacted with people who have conceptualized and successfully implemented the project. Nathaniel is also a Premier Skills Coach Educator. Along with another coach educator, he conducted a British Council funded workshop in Shillong for 20 coaches. We were extremely delighted to receive some great positive feedback from the participants.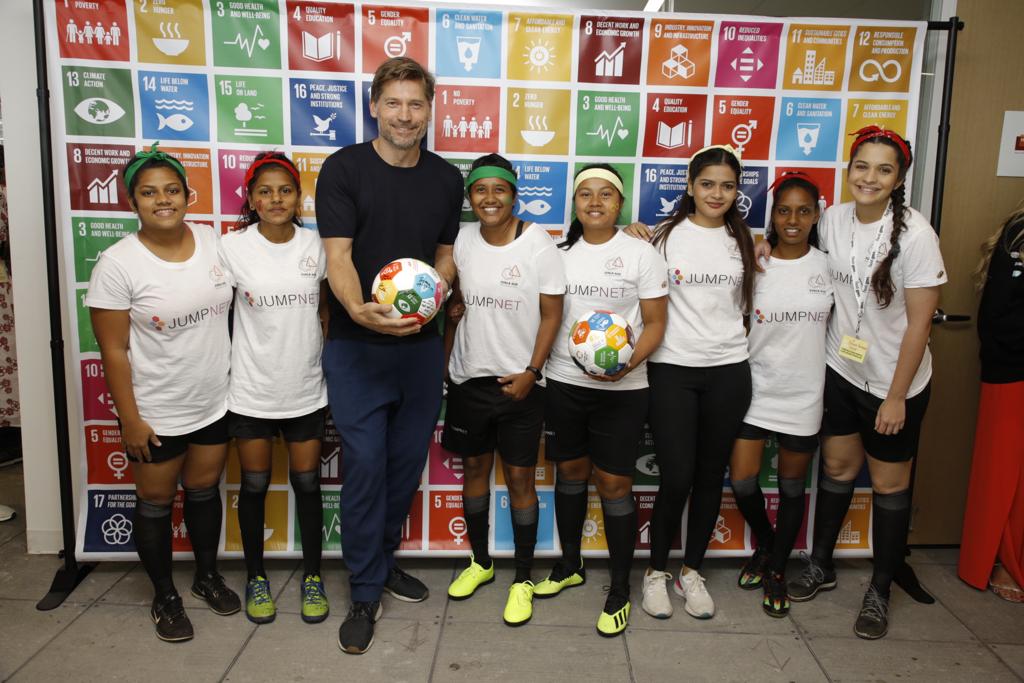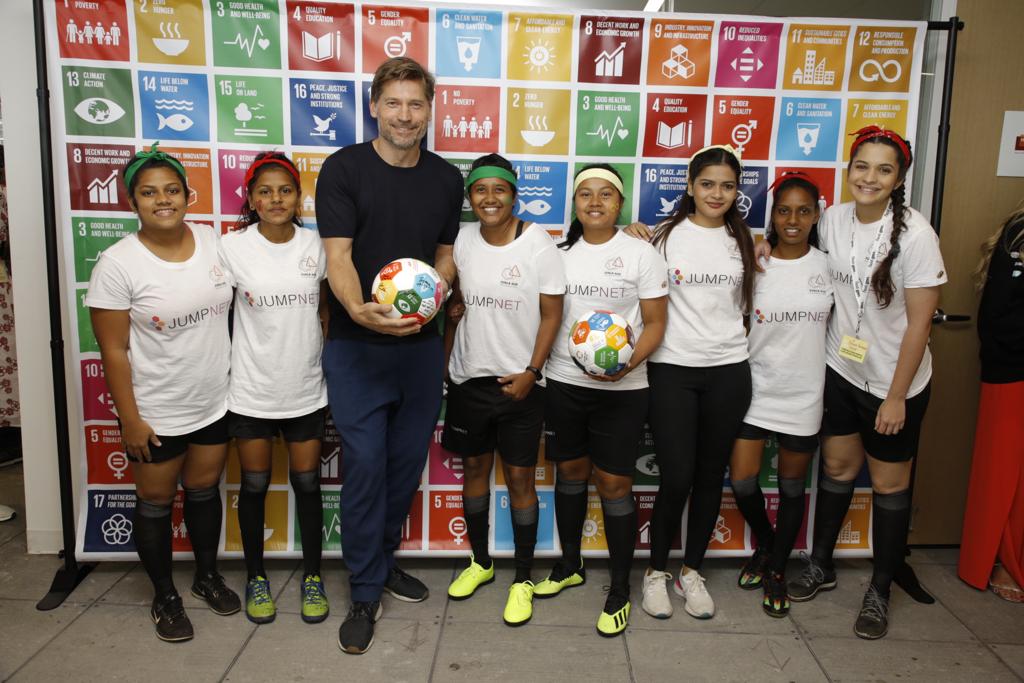 September was a busy month for us. Early in the month we attended the SDG Funshop, an International Conclave organized by UNESCO and held in Seoul, South Korea. Our Community Development Manager, Ishita Godinho, qualified to be a part of the event. There, she got to interact with like-minded sports advocates across different countries. The attending members are now a part of the UNESCO Youth and Sport Task Force and they continuously share knowledge with each other. We also got an opportunity to represent India at the Global Goals World Cup in New York. Our team came back with the most prestigious award of the event – Best Action Towards Sustainable Development Goals.
The Little Gaurs League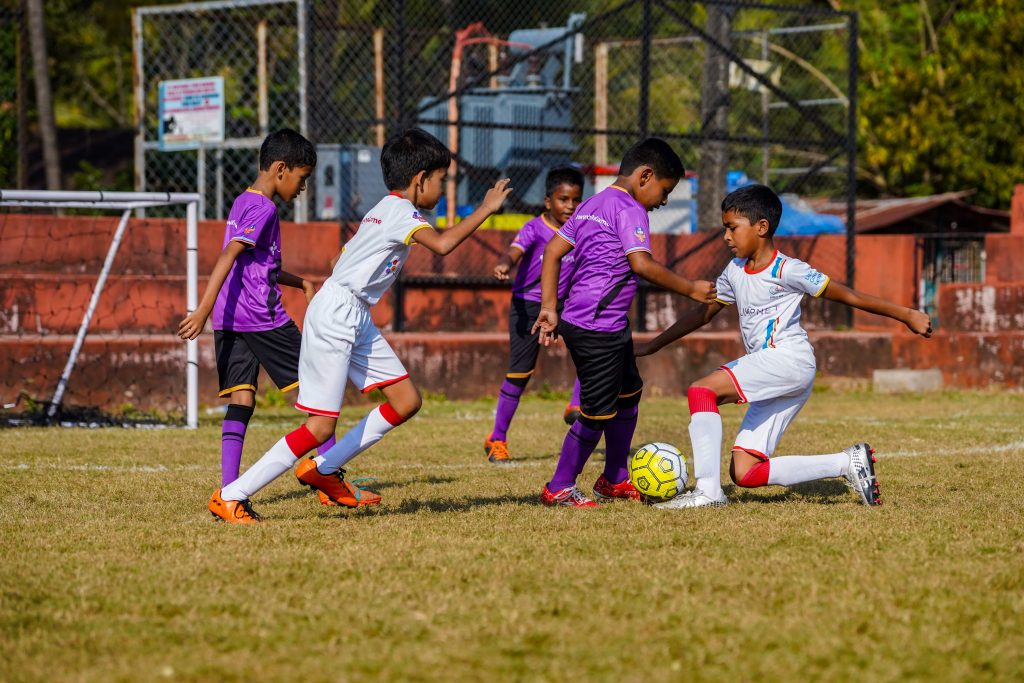 Immediately after, we started preparations for the Little Gaurs League in Goa. Spread across three zones, the League saw participation from 109 teams! The number of participating girls increased from 5 last year to 241! Do take a look at our Annual Report to check out which teams won. Additionally, we started a new initiative working with four communities across Goa. The aim is to use the power of football and bring about change.
In February 2020, we got the opportunity to present our work towards the Sustainable Development Goals to his excellency Ugo Astuto, European Union Ambassador. He lauded our commitment towards sustainable consumption and production for sourcing Fairtrade footballs for all our programs. We also celebrated International Women's Day (8th March), with the 'Girls Score Goals' tournament. The aim was to provide girls with a platform to play and compete.
Impact of the Pandemic
Come April, we had to put our plans on hold due to the Covid-19 pandemic. However, we had the privilege of helping volunteers and NGO's with backend support as they religiously worked to provide food and essentials to the migrant population in Goa. The impact of the pandemic has been huge on grassroots sports. But we at Forca Goa Foundation are determined to do our best for the development of the game.
You can access our Annual Report here for full details of our work.