The Forca Goa Foundation was officially launched on 28th February, 2018. We had the honour of having our Founder, Non-Executive Chair and FC Goa President Akshay Tandon, and FC Goa co-owner Virat Kohli introducing the Foundation to the world by launching a special commemorative FC Goa jersey at an FC Goa match.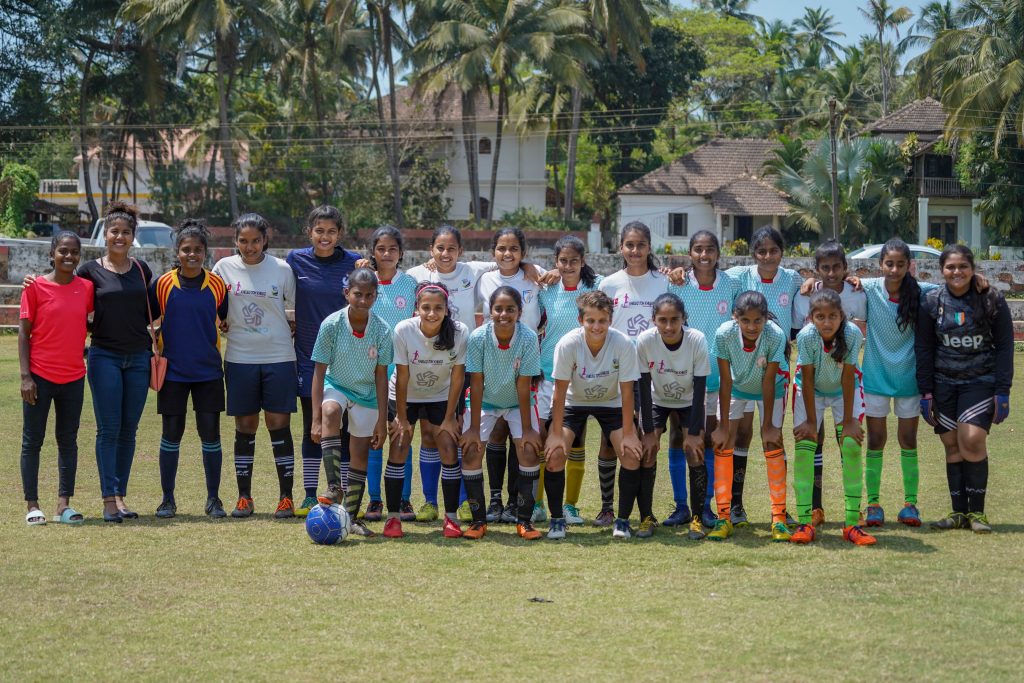 The Foundation, while launched officially in 2018, had actually begun laying the groundwork for grassroots development the year prior. Inspired by the footballing culture and the passion fans had for the sport, we saw an opportunity to use the game as a tool for community development while simultaneously developing the sport at the grassroots level.
With this two-fold vision, we reached out to thousands of children across the state through football festivals, leagues and coaching centers. We introduced them to the game and to important life skills like nutrition, waste segregation and gender equality. We use the shared culture of football to bring the community together and empower youth to be agents of change.
Over the years, we have built holistic programs for different communities based on their needs. Our programs bring a sense of empowerment and sustainability to the sport.
What's football without some competition! The element of competition makes training more fun. This is why we initiated a baby league for children. The Little Gaurs League provides a competitive and safe environment for children to test and develop their skills. In only its second season, the Little Gaurs League became the biggest baby league in Western India. Not just that, it became one of the top ten leagues in the country accredited by the AIFF.
We have also had the opportunity to work with some amazing organisations in the sphere of football and sustainable development. We can proudly say that we won the award for 'Best Action towards Sustainable Development Goals' at the Global Goals World Cup 2019. Not just that, the EU Ambassador to India also felicitated us for our efforts to champion the Fairtrade movement. More recently, we received a grant from UNESCO for our 'At Home Football' program.
What started as a community initiative is steadily growing into a platform for grassroots football in the country. As we celebrate 3 years since the launch of the Foundation, we can't help feel excited about what more we can do in the future.